Color DLP VP320C Digital Label Pinter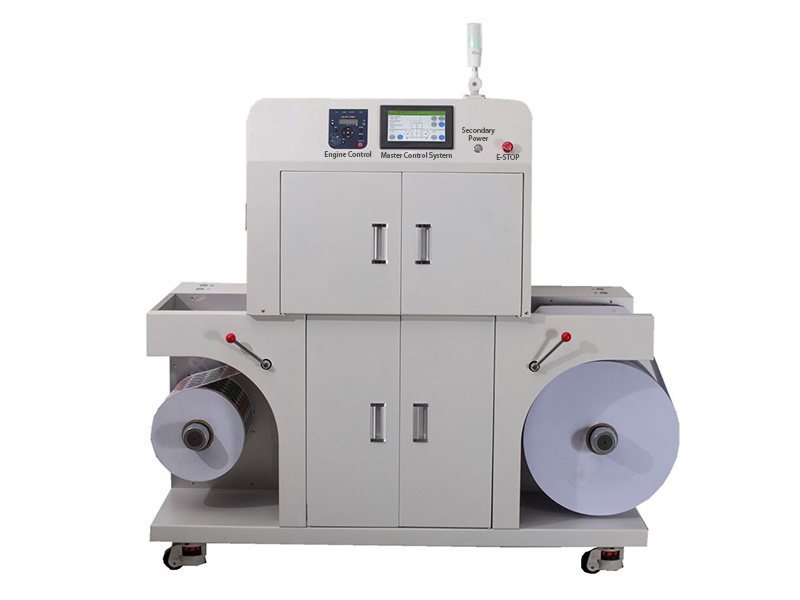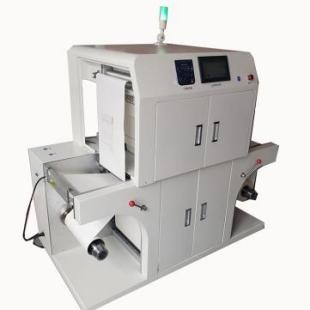 With the development of society and people's pursuit of product diversification, more and more products need to be labeled and customized. Label printing company and some enterprises need digital label printers to save printing costs and time costs. Lack of labor force, the operators who are professional for traditional printing machine are becoming less and less, The advantage of digital products are that easy to operate and maintain gradually enter the label printing market, it will replace the traditional printing press step by step. DaBa Label Printer meets the different needs of various customers with suitable printing costs and lower product prices.
DIGITAL LABEL PRINTING
Color DLP VP320C
In order to get a high quality printing, Daba researched and developed typical and easy a printer software for VP320C. This software has friendly interface, and easy to understand. Automatically edit jobs together, integrated with programmatic printing. PhaserMatch 5 color management system was nested to printing software. You can get best image label and finish the jobs easily.
It running must be with connecting machine
Easy user operation interface and media management system
Rotate, zoom, minor and nest your labels and jobs freely
Calculate the toner using volume, label cost and job cost
Color management with RIP
Second track printing
Cycling printing for many pages in job
SOFTWARE FEATURES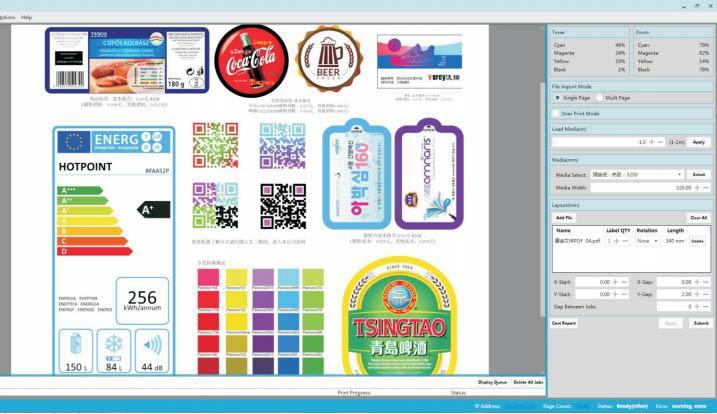 The Color DLP VP320C digital label priting machine overturns digital label printing line. She has best advanced LED production printing engine. Vorey have paid efforts integrate with much year experience. We get high efficiency and low cost printing machine. Most of printing company and print shop can have it and create a wonderful wealth.
• LED low temperature image technology
• CMYK 4 colors
• Printing resolution 1200*2400 dpi
• Print speed 7.26m per minute
• Print width 304mm
AUTO WEB GUIDE TENSION SYSTEM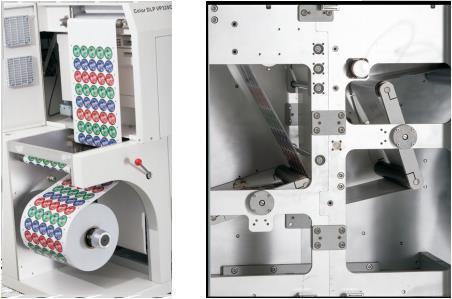 • For tension adjustment of all media
• Auto calculate the length of feeding
• Ultrasonic detect edge of media to avoid media loading twisty
• Avoid printing image to stretched and twisted
• Increase the lifespam of engine
SPECIFICATION
Print speed:

Up to 7.26 meters/min (30ft/min)

Feeder system:

Max. roll media diameter

Roll media core diameter

Print technology:

4 Color (CMYK) LED technology

Max. weight roll media

Preparing time:

533MHz

Auto tension adjustment system

Printer processor:

less than 28s

Connect media table

Media processing system

Data port:

(Standard)10BASE-T/100BASE-TX, USB2.0

Printing cooling system

Feeding adjustment system

(Options) internet 1000BASE-T, IEEE1284-B

Size:

1400*810*1600mm

Media width:

304mm

Weight:

Print engine:423KGS

Print width:

Min 210mm Max 308mm

Operating environment:

Temperature:20℃-23℃

Print length:

Max 1200mm Min 98mm

Humidity:45-55% RH

Substratetypes:

Paper: Paper, High glossy paper,Matt paper

Power supply:

110-127 VAC,50-60Hz@2800W

Film: PET, PP, PE, GHS..

220-240 VAC ,50-60Hz@2800W

All of media was tested in special environment, not tested media possible can't be used

Power consumption:

(AC220-240V) sleep 75W

Print quality:

1200*2400 dpi

waiting 100W

Toner supplies:

CMY-18500sheets (A4,5% coverage rate) K-26000sheets (A4, 5% coverage rate)

running 1100W

( Rated according to ISO/IEC 19798 guidelines)

Monthly running job:

Max.20000sqm (advice)

Drum supplies:

CMYK-100000(print runs according to the operating cycle,Medium size and the direction to change)

Warranty

1 year (excluding high consumable parts)
INSTRUCTIONS
1.Published performance results based on laboratory testing. Individual results may vary.
2.This product is designed and engineered to operate only with genuine iSys Label consumables and certified media substrates. Please contact iSys for the most current
Certified Media List of substrates available
3.Letter-size sheets at 5% coverage. Printer ships with a 7,500 page set of starter toners,
4. Based on 500 cut-sheet pages/job. iSys Label reserves the right to change product specifications without notice. Trademarks are the property of their respective manufacturers.
Copyright 2017, VOREY. All rights reserved. All Content is subject to change without prior notice